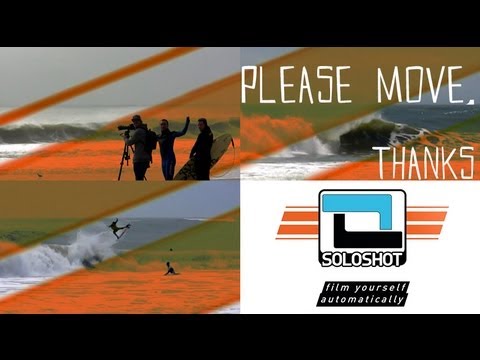 I recently started testing out SOLOSHOT. And I'm pretty stoked on it! First I'll say that it isn't meant to replace videographers, but to be used as a 2nd angle, or to be used by anyone that doesn't pay for people to film themselves. It's simple enough for beginners, but works well enough for the pros.
I've been using it on those days that aren't suppose to be anything special, so I wouldn't have had a filmer with me regardless. Around here the forecasts change so much, there are many days that aren't suppose to be that good, but then end up firing, and I'm bumming no ones here to shoot. SOLOSHOT can now keep those days from going undocumented.
It's also great for those fun days that aren't as I'd say "Clip Worthy", but you'd still like to see footage of yourself. The best way to progress is to watch video of yourself, so you can see what you are doing wrong. So, you can set up SOLOSHOT, film/surf, then head home to review the footage and see where you can improve. It's a really great tool…
So, if you are interested in finding out more about how it works, head over to http://soloshot.com/ and check it out!
I'll definitely be putting out more videos through the summer (depending on waves) thanks to this little guy…